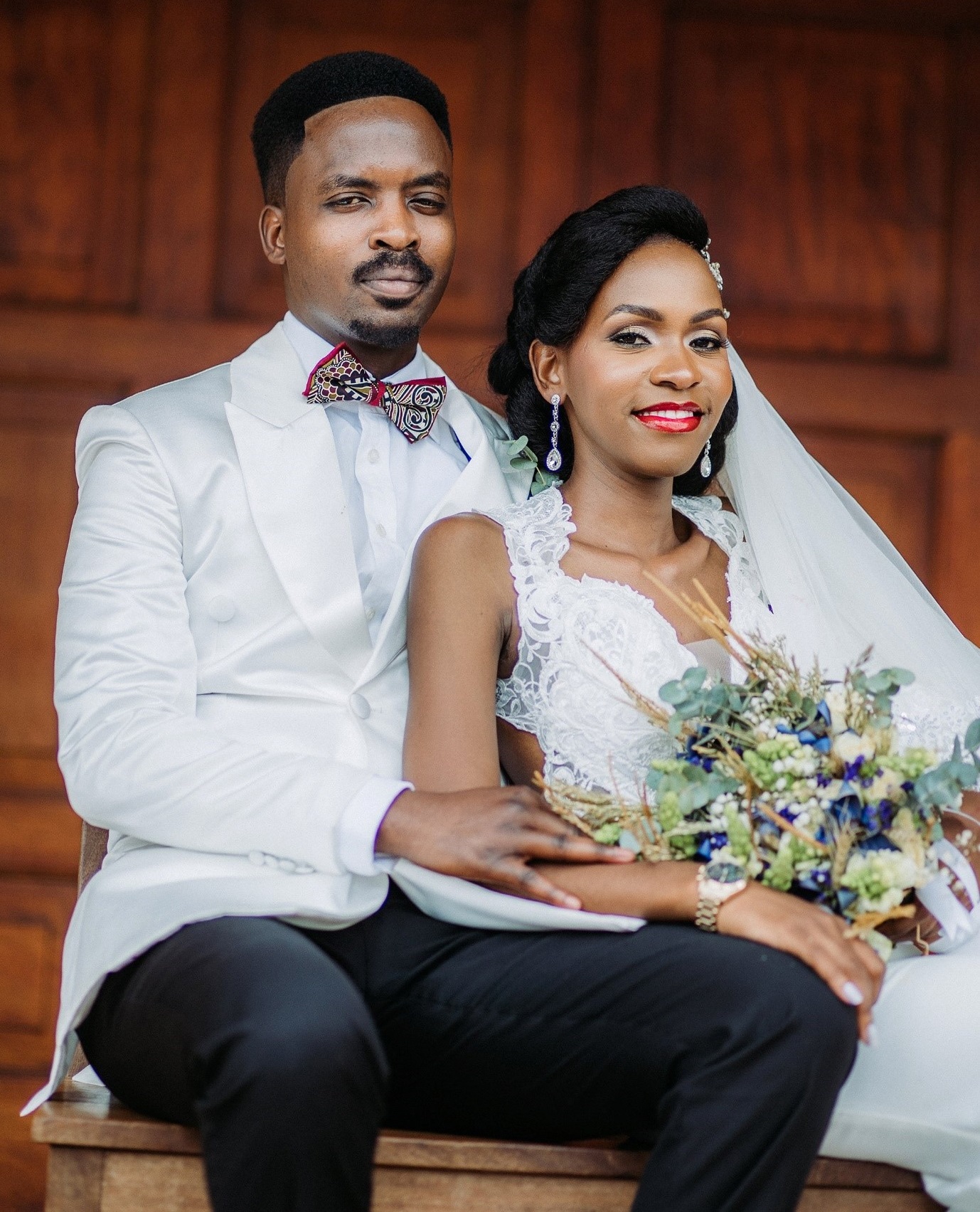 Trending Wedding Dresses for 2022
We are coming to the tail end of the first half of 2022 and observing wedding day jitters and excitement has become a secret spot for us; when tears well up the bride's eyes, we are the first witnesses, and so are we when the groom gets so emotional that he cannot pronounce the priest's words. But it's not just the tears that capture our attention, the wedding dresses too. And 2022 has given us many of those.

We cannot help but relive some of the wedding dress trends that bedazzled our eyes in the first half of this year.
Here are some for your optical nutrition!
1. The Ruffled wedding dress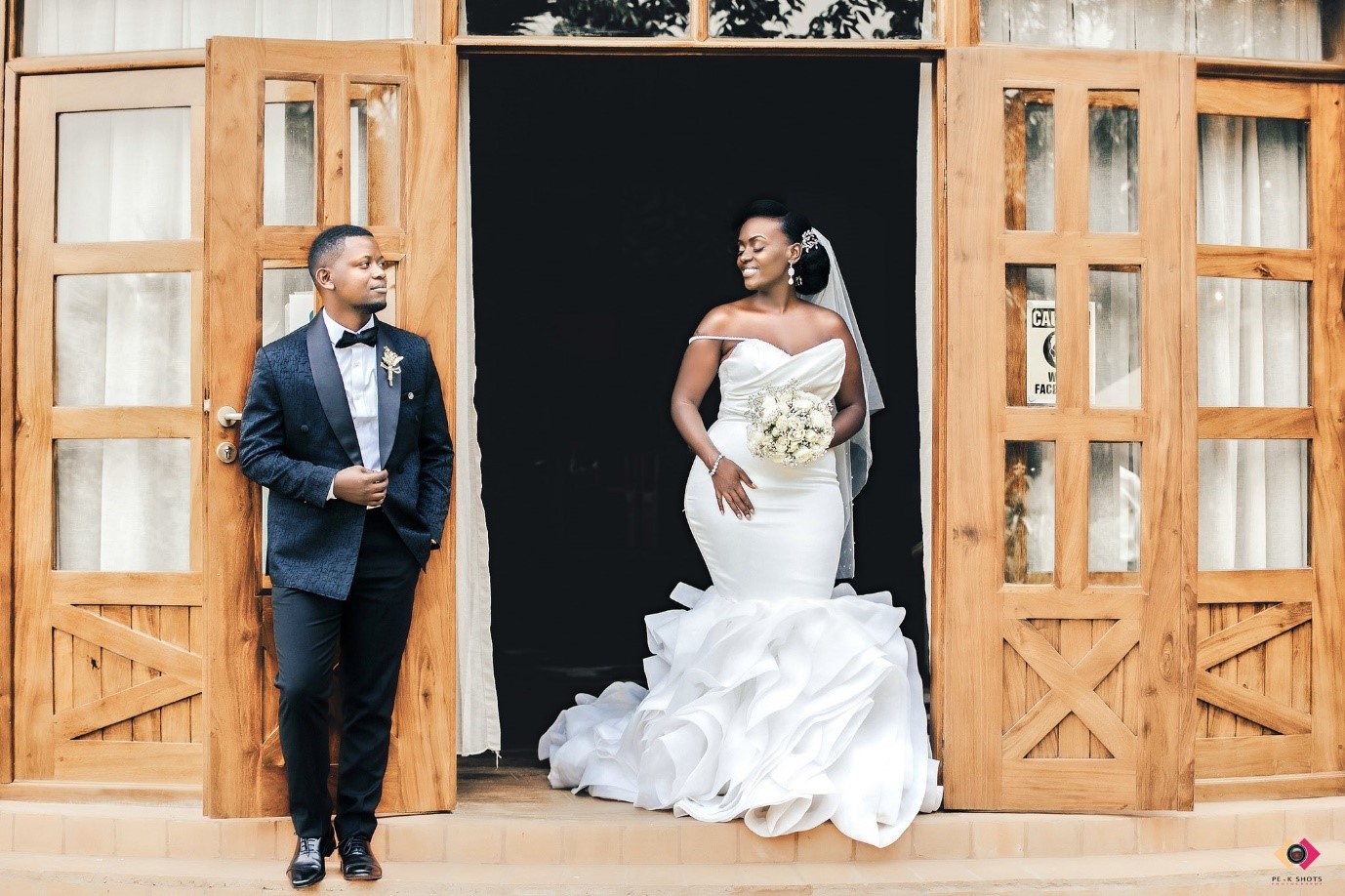 The wedding dress combines a figure hugging bodice which is accentuated by a ruffled bottom. The ruffles form into a train and make the dress even the more desirable.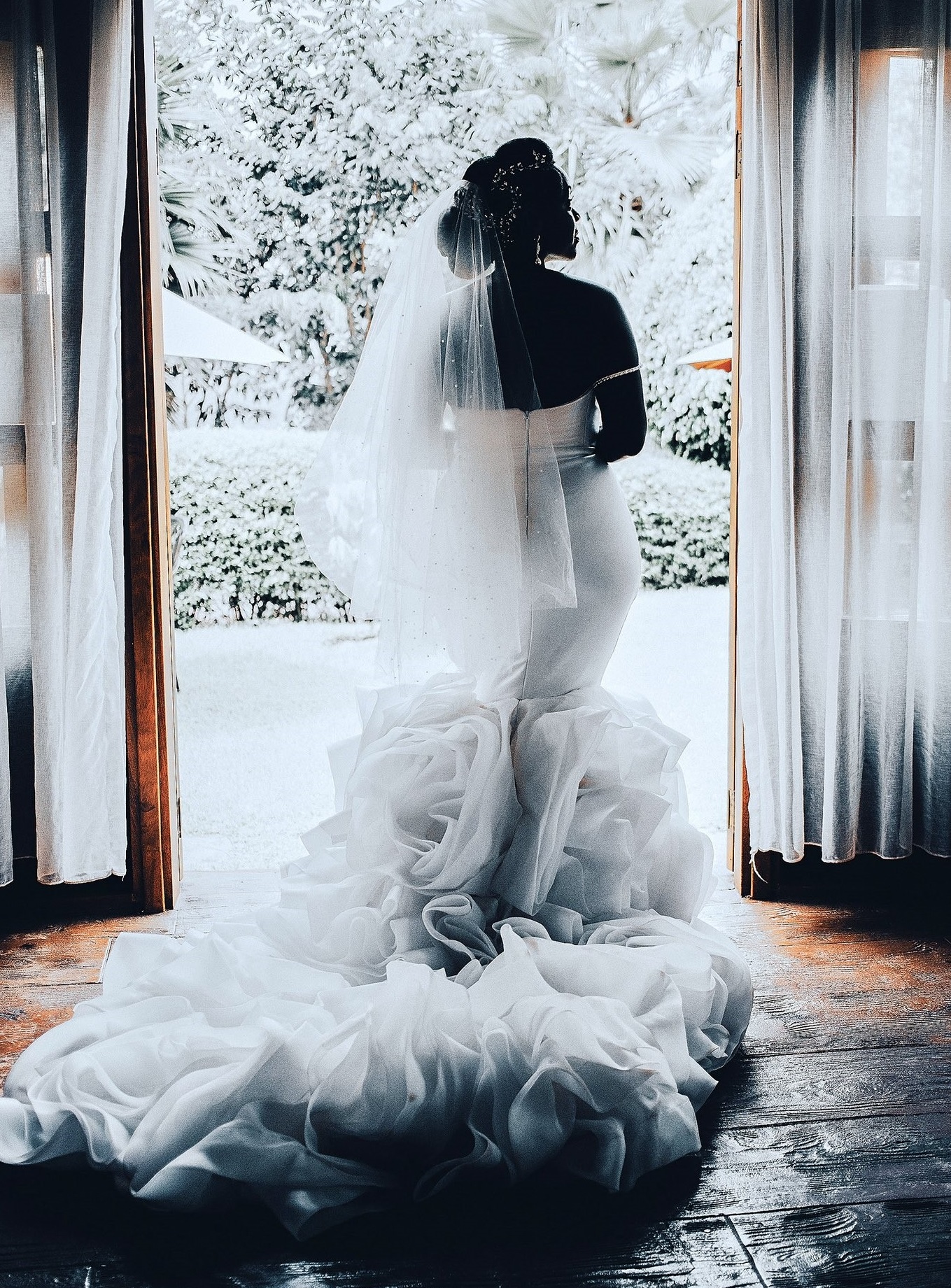 2. The Wedding Suit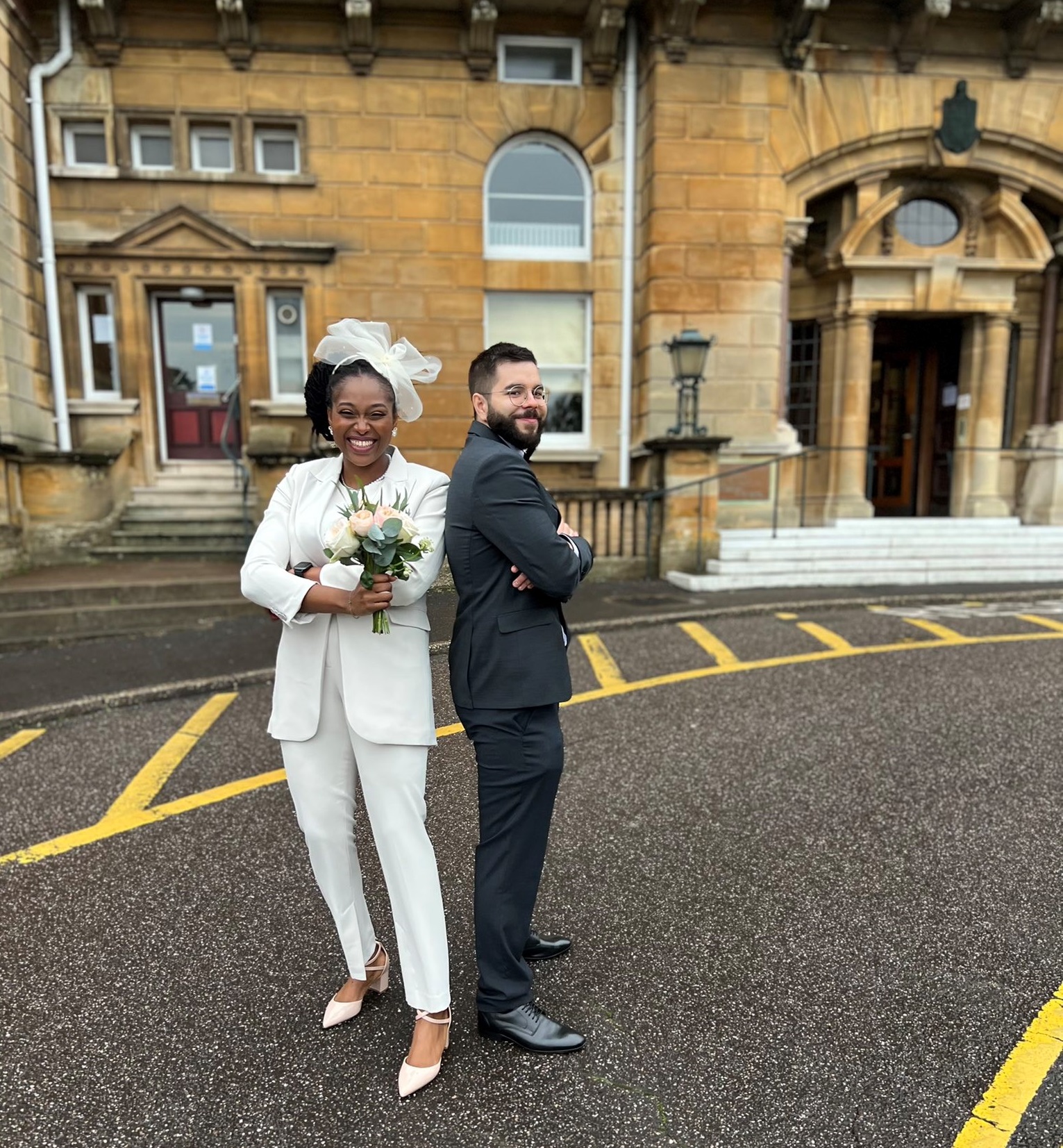 3. Mermaid with a bit of lace
The shiny patterned mermaid dress replaces sleeves with flaring laces over the arms, light enough to reveal the arms. There is more lace knitted over the bottom of the dress revealing a white underdress which then flares over into a short train.
4. Spaghetti strapped V-neckline dress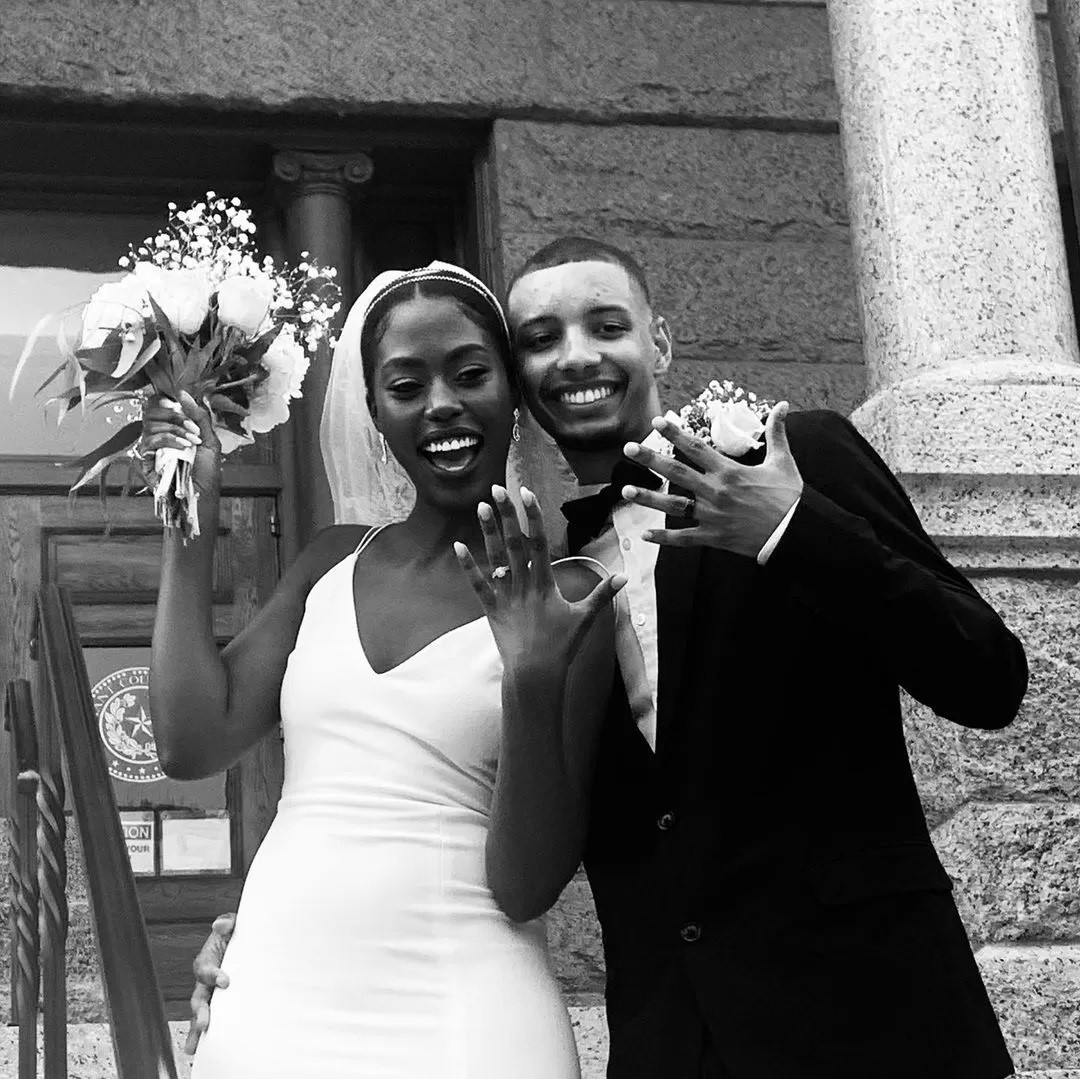 We liked the double (but tiny) spaghetti straps, the V-neckline and the figure-hugging dress that the former Miss Uganda wore to her civil wedding a couple of days ago.
5. Floral-pattern Sheath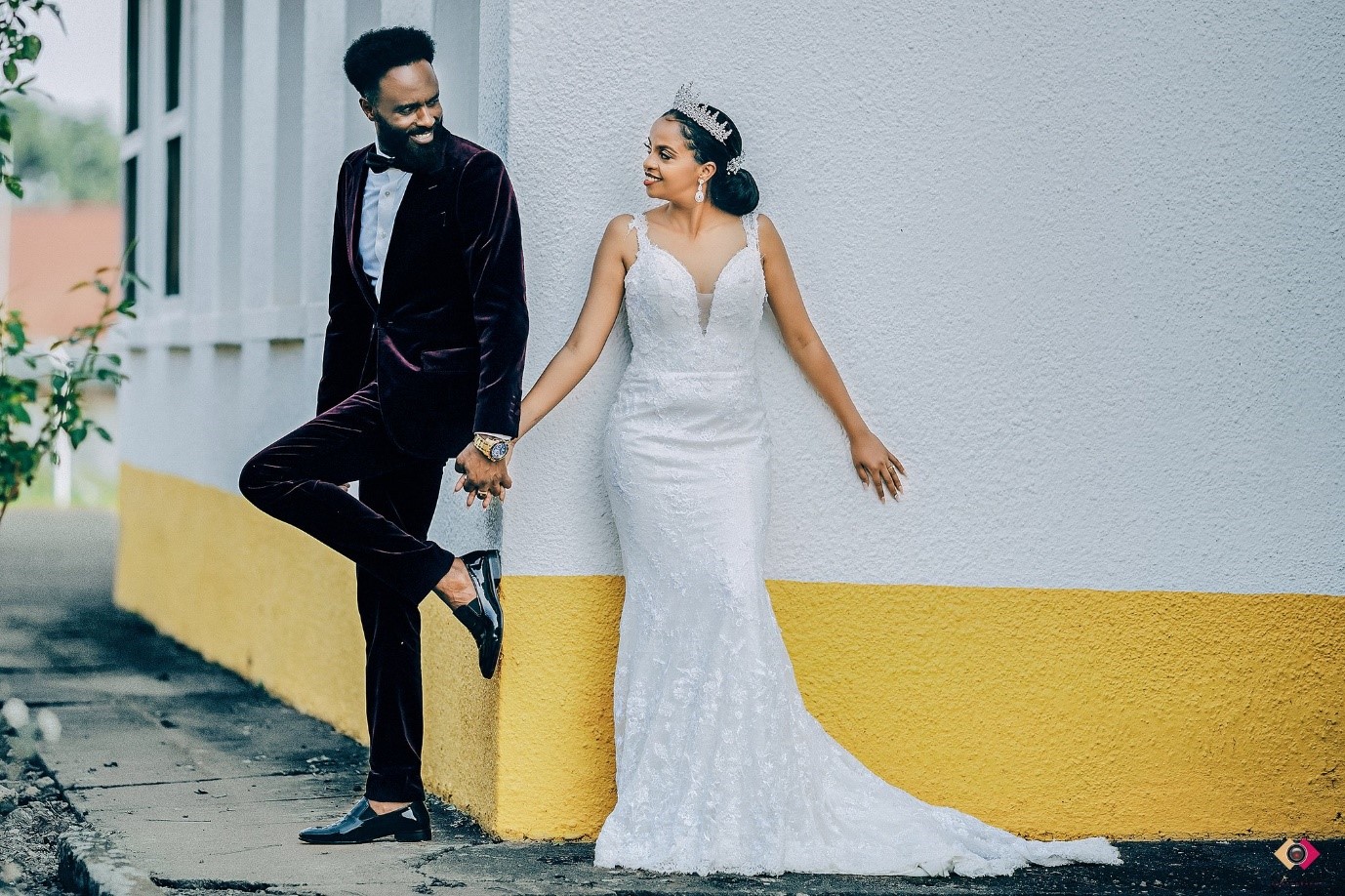 These kinds of dresses make life so simple; with delicate floral designs embed in, you can only stun!
6. Laced straps and neckline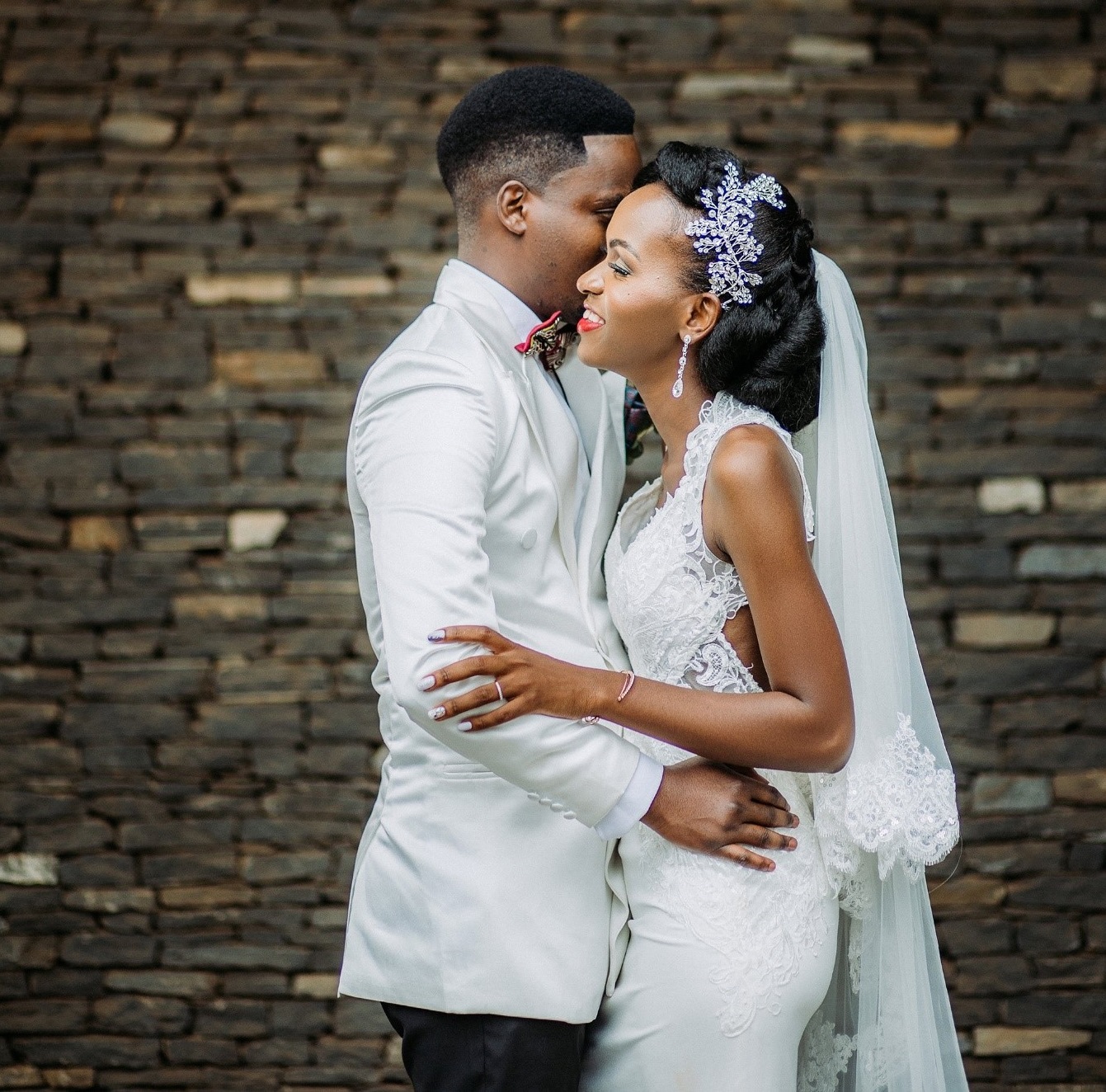 Arnold Ssegawa shares an intimate moment with his bride who wore a sleeveless wedding dress with wide laced straps and a laced neckline.
Elsewhere iconic celebrity brides wore even more eye-catching wedding dresses with much more detailed messages inscribed within their attire.

7. Mini skirt with long veil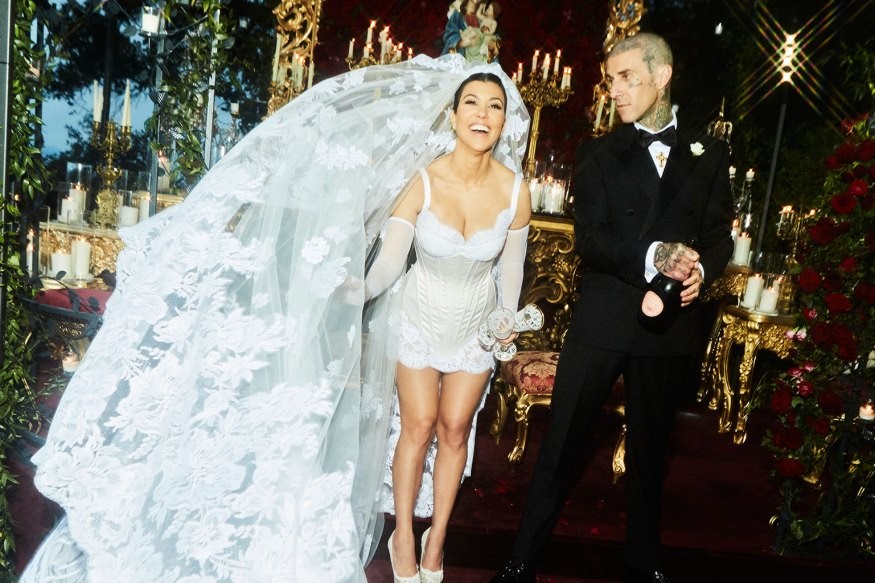 Kourtney wore a white satin D&G corseted mini dress that was covered in delicate, floral lace patterns. The daring look matched Kourtney's long veil, which was attached to a headband. The bottom of the veil bore the image of the Virgin Mary.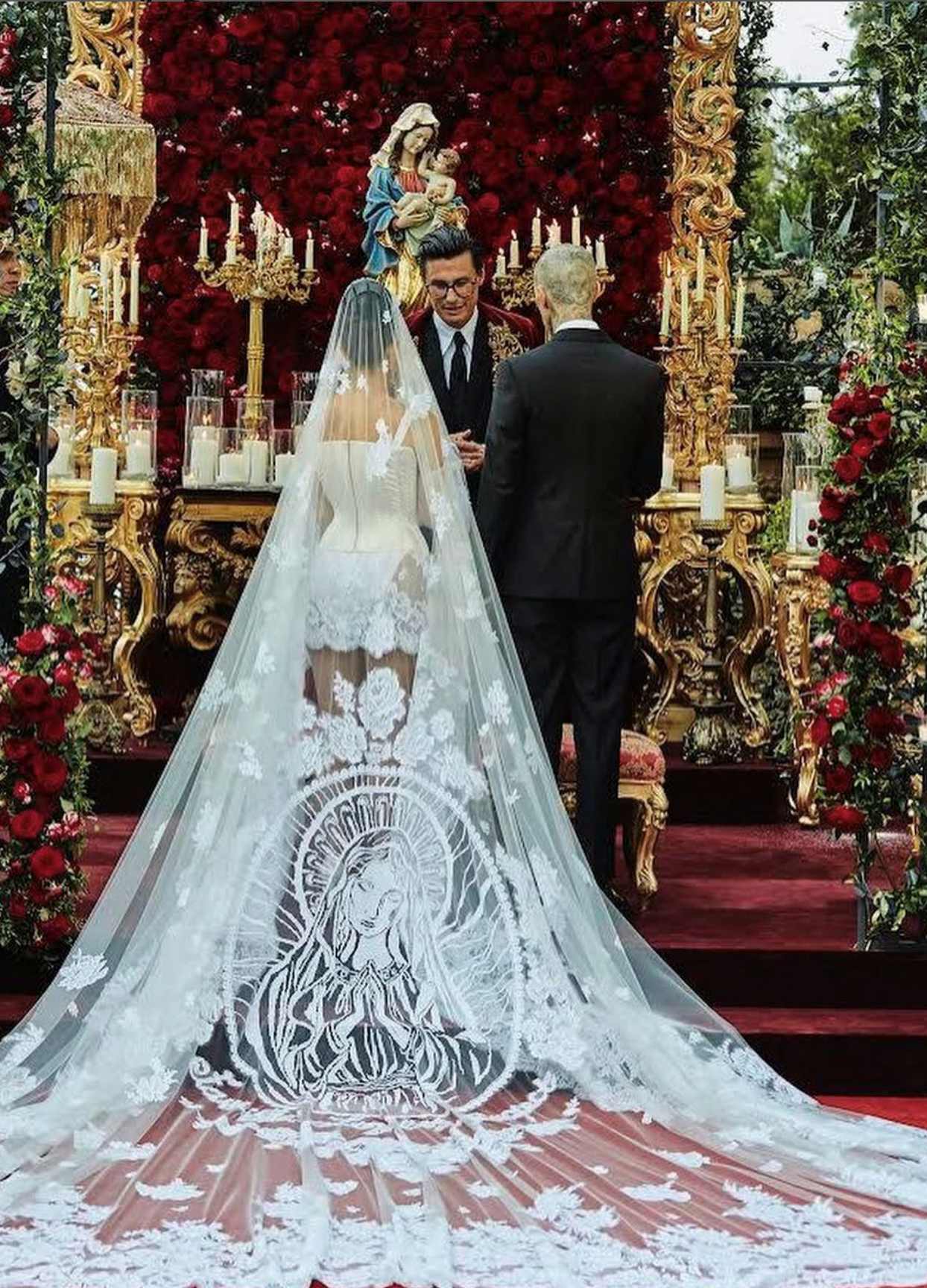 "Family Loyalty Respect" were also inscribed on Kourtney's veils, the same words tattooed on her husband Travis' forehead.
8. Beaded ball gown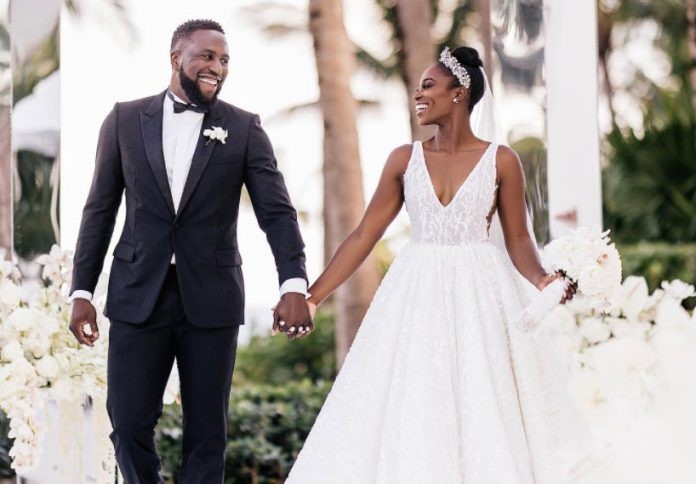 It has been a while since we saw a beaded ball gown stretching from top to bottom but right at the start of this year the tennis star- Sloane Stephens reminded us what that looks like.
9. Off-shoulder with long slit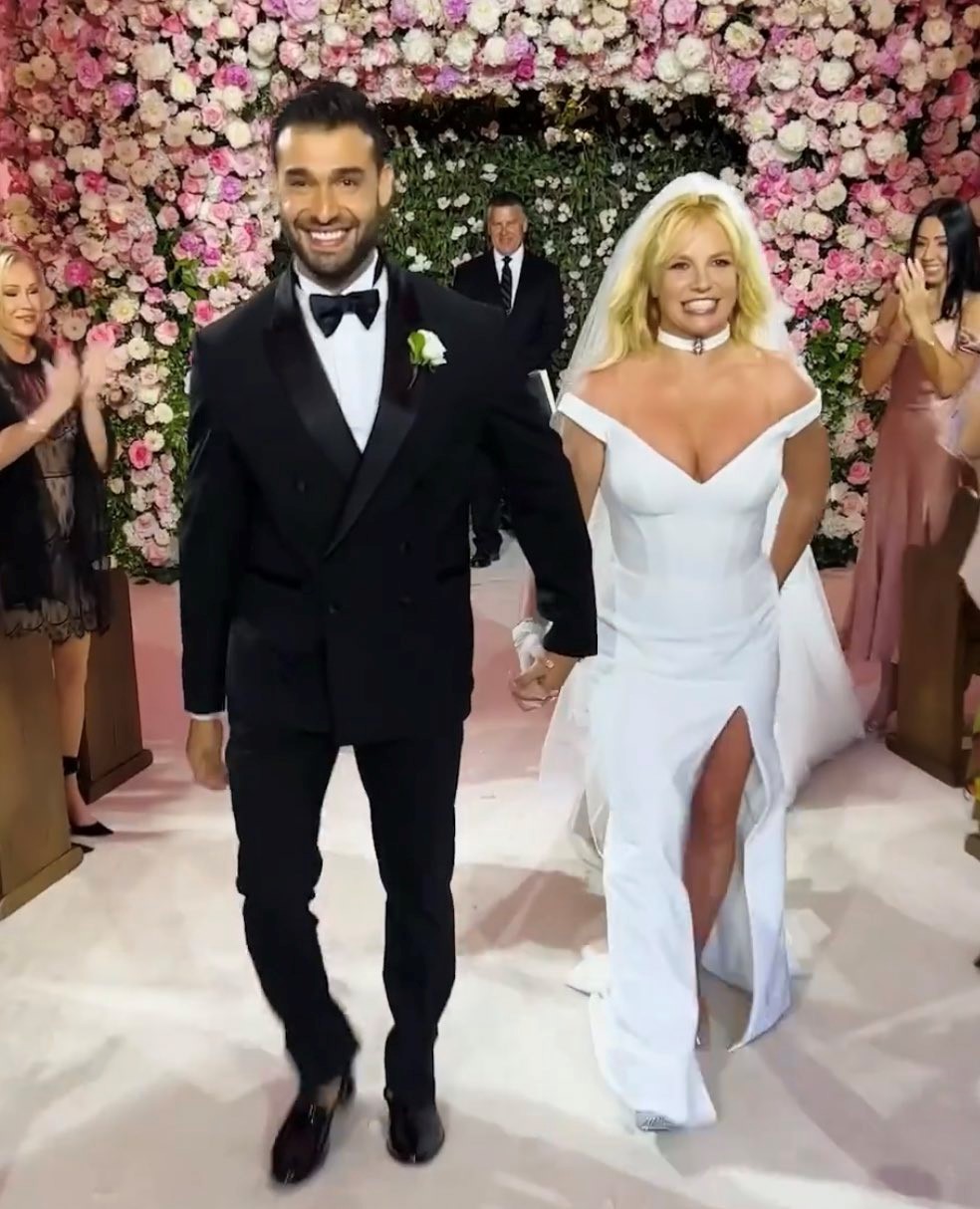 Britney Spears wedded her long term fiancée Sam Asghari this past week in a star-studded ceremony at her Thousand Oaks California home. We couldn't help but notice her off-shoulder long slit dress with a matching white veil.
10. Jump suit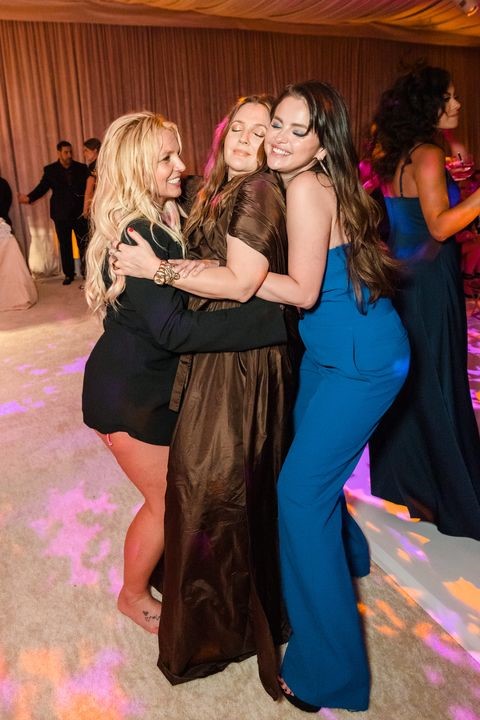 Again it was Britney bare-footed on the dance floor that reminded us about the extra ease a wide-leg jumpsuit will give you on your wedding day.
There you have it, the catchy wedding dresses thus far in 2022. Let us know which you liked most in the comments below…and if we left any out, send us some links.